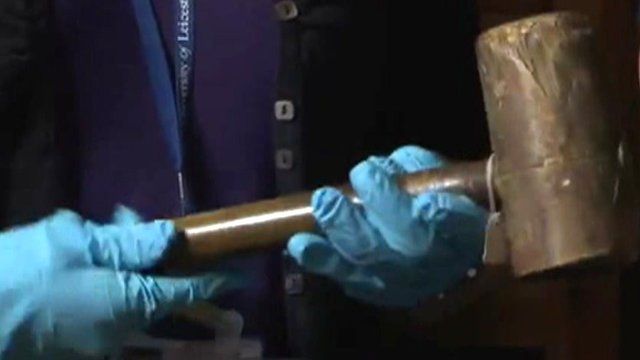 Video
Blazing car murder: Unidentified victim bludgeoned with mallet
Criminologists examined police archives as they tried to identify a murder victim found in a blazing car in 1930.
Dr Lisa Smith, senior lecturer in criminology at the University of Leicester, said they had been asked by the family of William Briggs to establish if he was the murder victim. William was 23 when he disappeared in London 83 years ago.
Their investigations led them to the mallet thought to have been used by killer Alfred Rouse to bludgeon his victim unconscious and a box of debris from the burned-out Morris Minor found near Northampton.
The University of Leicester filmed its own mini-documentary.