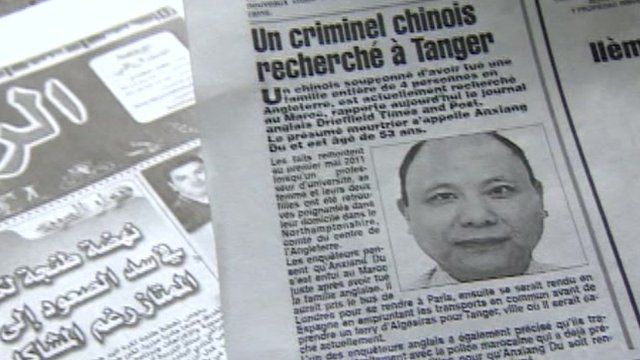 Video
Anxiang Du: 'Wanted' photo led to Ding family's killer
Killer Anxiang Du fled the UK after stabbing all four members of the Ding family to death in their home in Northampton in April 2011.
While the bodies of Jifeng "Jeff" Ding, his wife Ge "Helen" and daughter Xing and Alice lay undiscovered, businessman Du was already en route to Morocco.
He even slipped through the clutches of Moroccan police when they arrested him on suspicion of being an illegal immigrant, just days after the killings.
For 14 months, he lived rough on a building site near Tangier until a worker recognised his "wanted" photograph in a local newspaper.
Joel Mapp looks at the killer's life on the run.