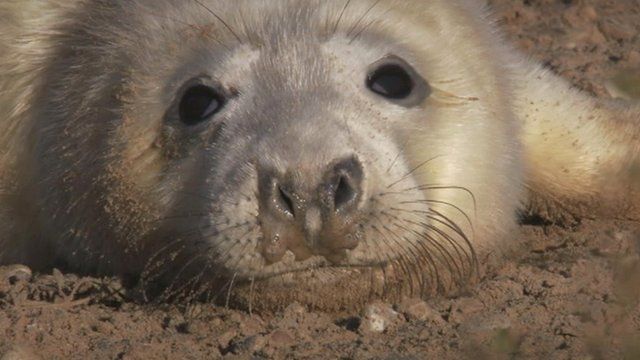 Video
Blakeney Point seal pup boom set to break Norfolk records
Hundreds of grey seal pups have been born at a Norfolk nature reserve in the past three weeks, giving experts hopes of another record breaking year.
More than 900 pups have arrived on the sands of the National Trust's Blakeney Point reserve - 180 more than were recorded at the same time last year.
Coastal ranger Ajay Tegala said: "The seals like Blakeney Point as it has beaches and dunes which are safe and easy places to have a pup with no predators."
Mr Tegala predicts up to 1,800 pups could be born by the end of February, some 200 more than the 2013-14 breeding season.
Seal archive courtesy of BBC Winterwatch at Blakeney
Go to next video: Skomer survey seal steals show