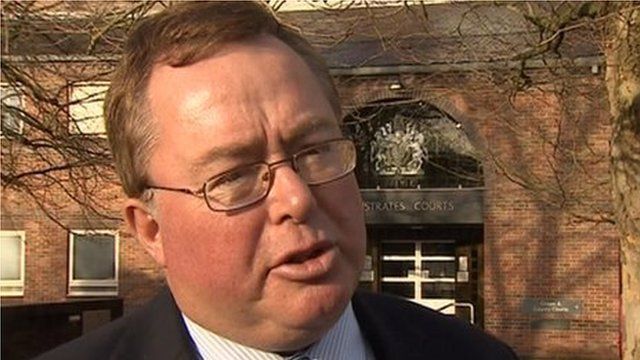 Video
Ex-BBC man Michael Souter said he would clear his name
After his first court appearance on charges of sexually abusing boys former BBC presenter Michael Souter said he was looking forward to clearing him name.
"Irrespective of innocence or guilt, people have judged me before one word has been given in evidence in a court of law," he said outside the courthouse.
Michael Souter, 60, of Loddon, Norfolk, denied 19 sex offences, including indecent assault and serious sexual offences, against seven boys.
He was found guilty of 19 offences of sexually abusing children and seven counts of possessing indecent images of children at Norwich Crown Court after a six-week trial.