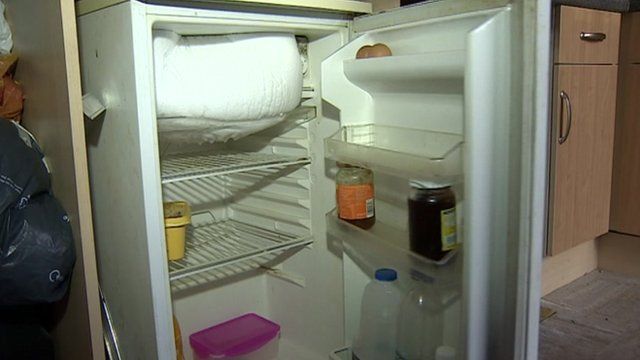 Video
Benefit delays blamed for soaring demands on foodbank
A city's food bank has seen a 15-fold increase in two years in the number of people seeking its help.
Norwich Foodbank says benefit delays are the main reason why clients are referred to them for food parcels though it also puts the increase down to greater awareness of its work.
The food bank is operated by the Trussell Trust, a charity set up in 1997 initially to fight deprivation in Bulgaria.
The Department for Work and Pensions says its benefit processing times have "remained consistent with over 80% of claims turned around in under 16 days".
Gemma Easter and her partner Darren Harcourt, who have a baby daughter, have recently received a parcel from the food bank.