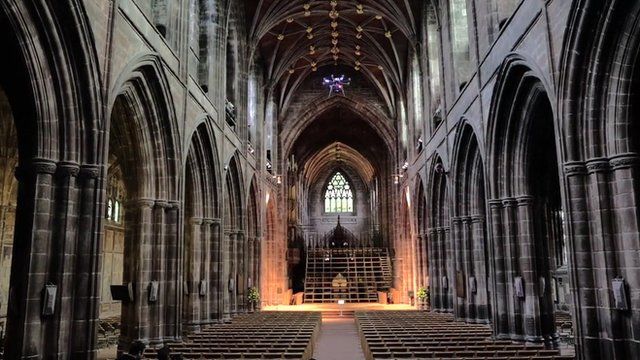 Video
Gargoyle's eye view of Chester Cathedral revealed with drone
A history project has given a glimpse of Chester cathedral which has not been seen for centuries.
Drone footage produced by Chester Unlocked has revealed hidden craftsmanship such as the Chester Imp carving high up in one of its windows.
Other iconic landmarks in the city will be filmed throughout the year.