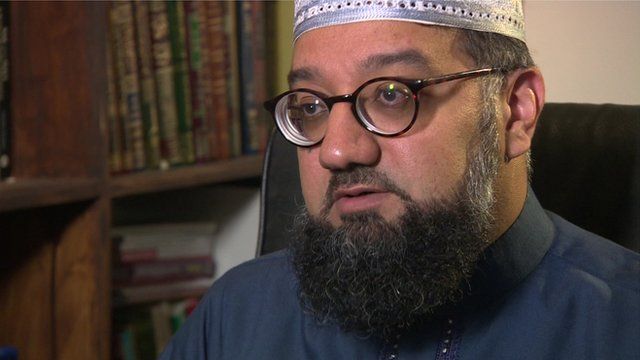 Video
Jalal Uddin murder: Imam on radicalisation of 'naive' Muslims
A man has been found guilty of murdering an imam who practised a form of spiritual healing that his attackers believed to be "magic".
Mohammed Hussain Syeedy, 21, played a key role in allegedly helping another man, Mohammad Abdul Kadir, bludgeon Jalal Uddin, 71, to death in a Rochdale park in Greater Manchester, on 18 February.
Mr Kadir fled to Turkey in the days after the killing and has not been traced.
Described in court as "supporters" of so-called Islamic State (IS), the pair developed a hatred of Mr Uddin because he provided amulets used by some Muslims for protection and the cure of illnesses - a practice which IS regards as deserving severe punishment, even death.
Imam Irfan Chishti, from Rochdale Council of Mosques, explains how extremists can persuade "naive" Muslims to turn against fellow believers.