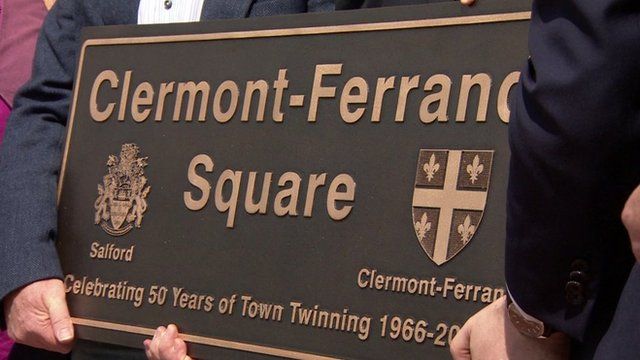 Video
Salford names squares after EU twin towns after backing Brexit
Two squares in Salford have been named after its twin towns in France and Germany - a day after the district voted to leave the European Union.
The European towns of Clermont-Ferrand and Lünen were given the honour to celebrate 50 years of links with Salford, which voted 56.8% in favour of leaving the EU.
But the mayor of Clermont-Ferrand, Monsieur Olivier Bianchi, said he is not worried because "Brexit is about political relations and twinning is about citizen relations," which "will be continued".
The tradition of twinning stretches back almost a century in the UK and after 1945 came to symbolise a post-war spirit of peace and reconciliation.