Media player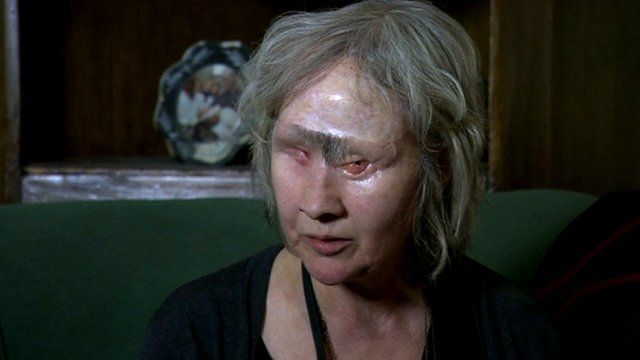 Media playback is unsupported on your device
Video
Wendy Hamriding: Dog biting face 'saved my life'
A woman who had part of her face bitten off by her dog - leaving her blind - says the mauling helped save her life.
Alcoholic Wendy Hamriding, 53, from Preston said drink would have killed her had she not suffered the injuries, caused, she said, by her pet Cassie trying to wake her up.
Surgeons have now rebuilt her face and restored her sight through a special procedure and Ms Hamriding says she now hopes to work with recovering alcoholics.