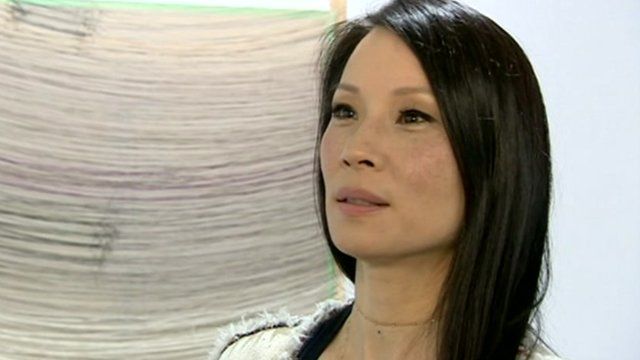 Video
Actress Lucy Liu visits Manchester to unveil her artwork
Actress Lucy Liu has unveiled an exhibition of her artwork at a new gallery in Manchester.
The Charlie's Angels star created a series of works entitled Totem which are on display at The Popular Institute on Thomas Street.
The 44-year-old made the pieces in the collection by sewing hand-dyed leather onto canvas and linen to explore "the fragility of the human form".
The gallery opened its doors with Liu's inaugural exhibition on 17 May.
"We're really excited about the collaboration," a Popular Institute spokesperson said. "Her exhibition and the new gallery really adds to the Manchester art scene.
"Ms Liu's art symbolises human experiences such as trauma, healing, death and birth."