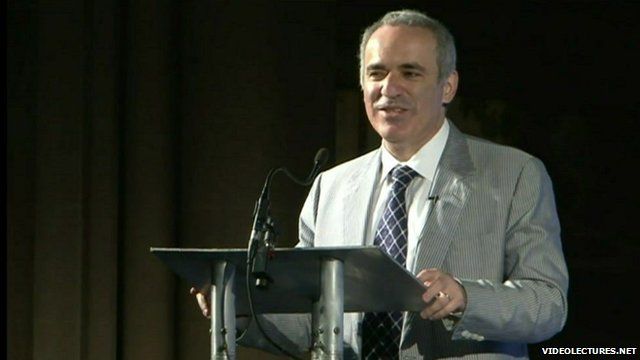 Video
Garry Kasparov plays 1950 chess program by computing founder Alan Turing
Chess grandmaster Garry Kasparov has defeated the first ever computer chess program written more than 60 years ago by the father of computing, Alan Turing.
The Russian chess champion played a short match against the program Turochamp created by Turing in 1950 before computers had been invented.
Although he won in just 16 moves, Mr Kasparov praised Turing's early chess program as well as his contribution to computer science.
"I suppose you might call it primitive, but I would compare it to an early car - you might laugh at them but it is still an incredible achievement," he said.
The exhibition match was played live on stage at a conference at the University of Manchester celebrating the centenary of Turing's birth.