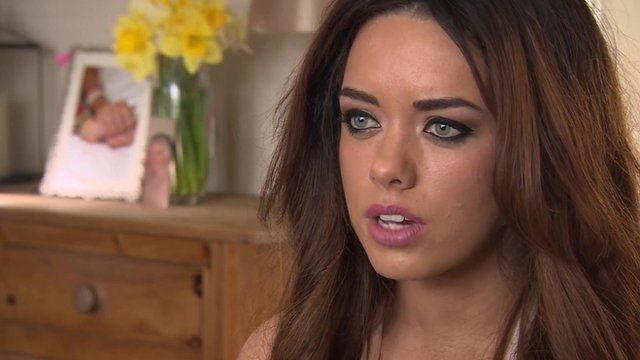 Video
YouTuber says she is the victim of a 'baiting out' video
Video producer Cassidy Valentine says she has been the victim of a "baiting out" video on YouTube.
She was accused on camera of being sexually promiscuous because she had appeared in a music video walking through a park and linking arms with a man who was not her boyfriend.
She said: "Is that sexual intercourse? Is that kissing? Is that inappropriate touching? No. I am an actress. This is what I do as a job."
Jannes Lenting, 18, from Peckham, southeast London, who makes baiting out videos and was involved in the footage in which Ms Valentine was accused said he did not consider it to be bullying and it was "more like banter."
YouTube said it had clear policies against harassment and bullying in its community guidelines.
It said videos may be removed after receiving privacy complaints, which are reviewed on a case-by-case basis.