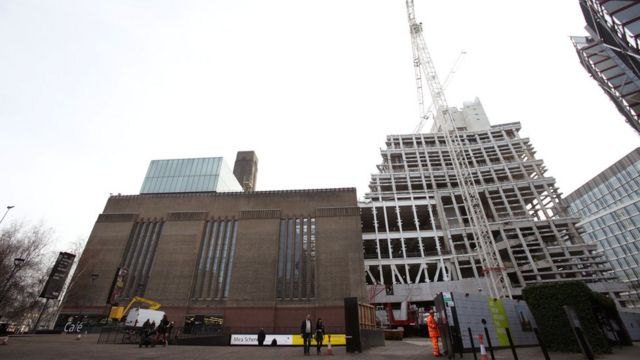 Video
Row over Southwark Council's £1m Tate Modern donation
Southwark Council in London has donated £1m to Tate Modern, saying the gallery boosts the borough's economy.
But Councillor David Noakes told BBC London reporter Ayshea Buksh that at a time when Southwark was making cuts in other areas, local taxpayers should have been consulted first.
Councillor Mark Williams defended the donation, saying: "Tate Modern has played a vital role in the regeneration of Southwark over the last 20 years.
"As a direct result of the extension, the new Tate Modern will continue to drive investment and tourism to our borough ... we will be at the forefront of ensuring our residents feel the benefit of this."
Go to next video: Watching grass grow as art in the Tate