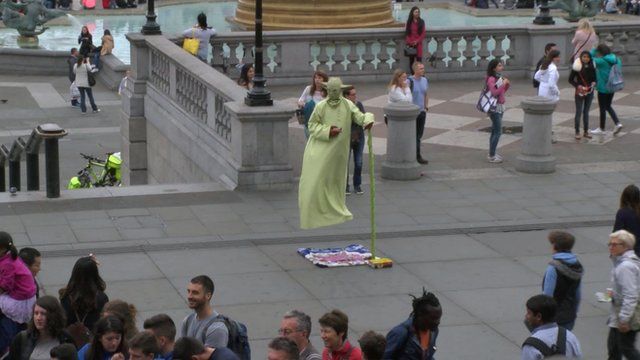 Video
'Yoda' street performers in Trafalgar Square 'pitch war'
A council in central London is to trial a new pitch allocation scheme after reports of disputes between street performers.
Westminster City Council said it had already introduced a voluntary code for street performers in the Covent Garden area and was aiming to introduce more guidance in Trafalgar Square "with the aim of striking a better balance for everyone".
The move comes after some street performers in Trafalgar Square were joined by growing numbers of so-called "suspended statues", and there were some allegations of fighting.
BBC London's Gareth Furby spoke to Yoda impersonator Lulian and street performer Tony.