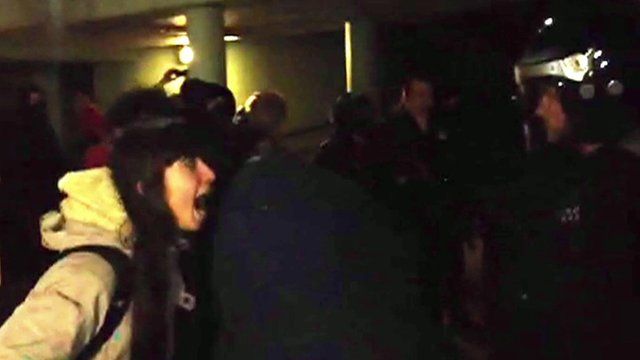 Video
Aylesbury Estate eviction sees protesters battle police
Riot police have battled with people who have been protesting against being evicted from what was the largest social housing estate in Europe.
The Aylesbury Estate in Elephant and Castle is about to be demolished to make way for a £1.5bn regeneration scheme but in the last few weeks, people have been occupying empty flats there in protest against gentrification of the area.
Councillor Mark Williams from Southwark Council and resident Aysen Dennis both give their view to BBC London's Gareth Furby.
Footage courtesy of Caterina Sartori and James Moyse
Go to next video: Tower blocks 'should be knocked down'