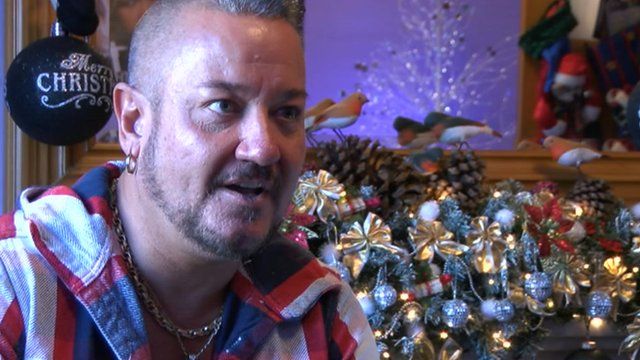 Video
Erasure fan prompts London Underground singalong
A fan of Erasure sparked an impromptu singalong on the London Underground with his own version of the band's A Little Respect.
Neil Francis, who sings at venues around Great Yarmouth in Norfolk, was waiting at the Kentish Town station when he decided to break into song.
"I love the sound of the acoustics in the tube station, so I thought 'give it some'," he said. "It went mental, and got louder and louder."
Mr Francis, who admitted having had a couple of drinks to "wet the whistle", said people asked him to carry on singing once they got on the train.
Underground platform footage by John Trapnell and Fredrik Wik
Go to next video: The boy who can't forget Star Wars