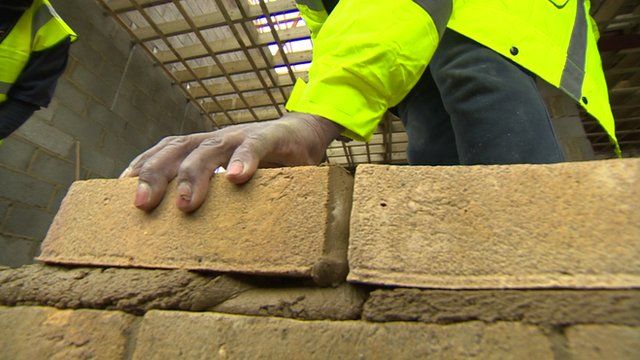 Video
Foreign bricklayers 'on £1,000-a-week amid skill gap'
Building companies in London have hired Portuguese bricklayers on £1,000-a-week wages because of a shortage of skilled Britons, a recruitment firm has said.
The finding was revealed by Manpower, whose research is said to have confirmed industry fears of a lack of suitably-trained workers.
James Hick of ManpowerGroup said a shortage of bricklayers had doubled pay from £500 a week in the past year.
The government says it is working with firms to "nurture home grown talent".
BBC London's Tarah Welsh spoke to Dave Prince and Louis Grant, directors of Black and White Brickwork Ltd, James Hick of ManpowerGroup and Tim Campbell the mayor's ambassador for Training and Enterprise.