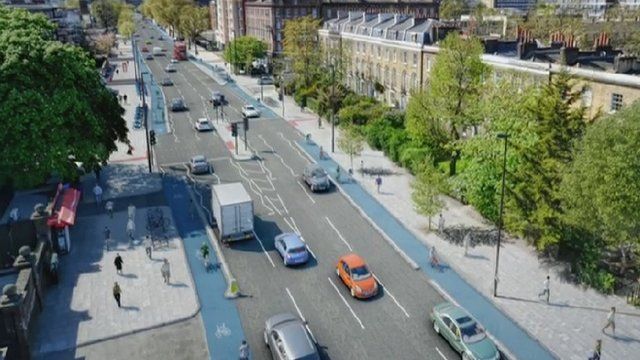 Video
East London Cycle Superhighway 2 to get £25m upgrade
A notorious cycle route in London is set to get a £25m upgrade, the capital's mayor Boris Johnson has announced.
The plan is to include separate lanes for cyclists on Superhighway 2, in east London, which has seen six cyclists killed on it.
But the plans have been criticised by some business groups who fear it will create more congestion on the roads.
BBC London's transport correspondent Tom Edwards spoke to cyclist Ross Walker, Mr Johnson, London First's Baroness Jo Valentine, Rosanna Downes from the London cycling campaign, trauma surgeon Tom Konig and London Assembly Green Party member Darren Johnson.