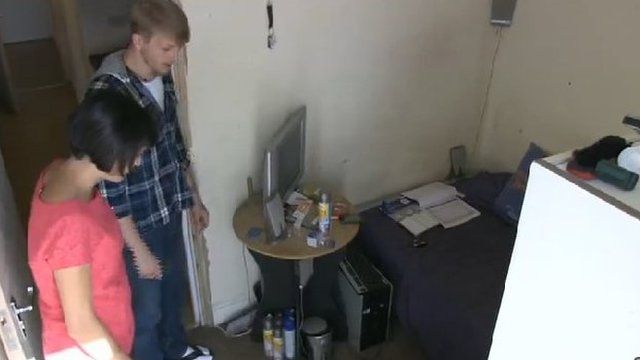 Video
Brent housing benefit tenant living in 'unfit' room
BBC London has discovered that Brent Council allowed a landlord to continue renting a room to a man on housing benefits even though its own inspectors said it was unfit for habitation.
The council admitted its hands are tied when it comes to taking action against landlords but said it is introducing mandatory licensing next year to tackle problem properties.
Brent Central MP Sarah Teather says the issue of revenge evictions, where tenants are forced out for making complaints, should also be addressed.
BBC London's Anjana Gadgil spoke to the tenant Laurentiu, Stephen Battersby from the Chartered Institute of Environmental Health and Councillor Muhammed Butt.