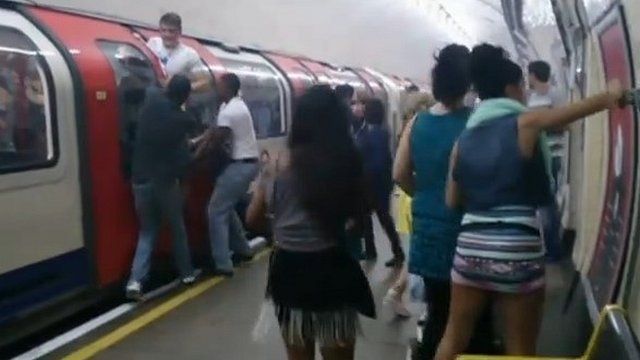 Video
Smoke scare Tube driver 'lacked training' report finds
A Tube driver who took four minutes to open the doors of a train filling with smoke lacked training, an accident investigation report has found.
Terrified passengers were locked on board as smoke filled the carriages on a Central line train in August last year.
A report into the electrical fault at Holland Park station has revealed that although those onboard were not at risk, it took four minutes to open the doors.
Accident investigators found drivers had a lack of training to deal with multiple emergency alarms being pulled and senior station staff were not immediately aware of the potential seriousness of the event.
BBC London's Transport Correspondent Tom Edwards spoke with passenger Mica Pocock, Luke Chandler from the TSSA union and Peter McNaught from London Underground.
YouTube footage courtesy Adam Pajda.