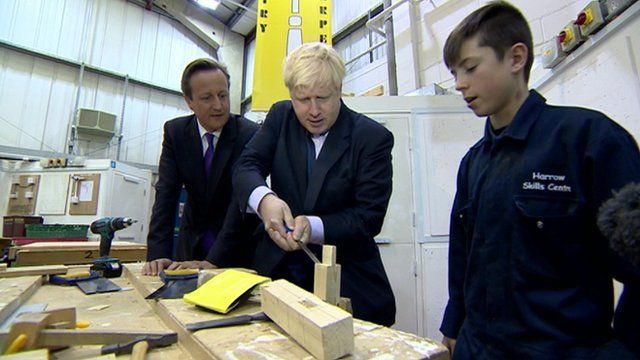 Video
David Cameron: Boris is welcome as part of my team
The Prime Minister has said he will welcome Boris Johnson as part of his team at the next general election.
"It's obviously a matter for Boris but I hope he will look at coming back in the next election," David Cameron said.
"I have just said he will be welcome as part of my team. I obviously want all the strongest Conservatives, as it were, on the pitch before the next election."
David Cameron and the Mayor of London were campaigning in Harrow, north-west London, for the Conservative Party ahead of the local and European elections on 22 May.
BBC London's political correspondent Karl Mercer spoke to Mr Cameron.