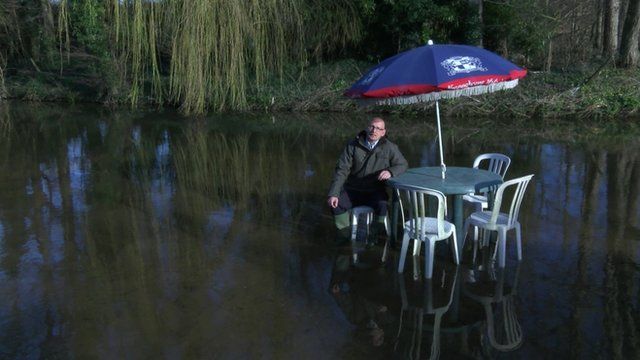 Video
Authorities 'warned over Thames dredging'
As some residents along the River Thames claim dredging could have prevented some properties from flooding, former Environment Agency workers say the authorities were warned in the 1990s about the risk of not removing sediment from the Thames.
But Barry Russell from the Environment Agency told the BBC while "dredging does play a part in the overall mix of flood risk protection" it is a "very short-term solution" and "not cost-effective".
BBC London's Gareth Furby spoke to concerned Sunbury resident Chris Wills and former dredgers Johnny Pleace, Kenny Beard and Malcolm Head. He also spoke to Russell Chase of Farncombe Boathouse and Dick Henderson, a former tug engineer.
Go to next video: Where should £100m flood fund be spent?