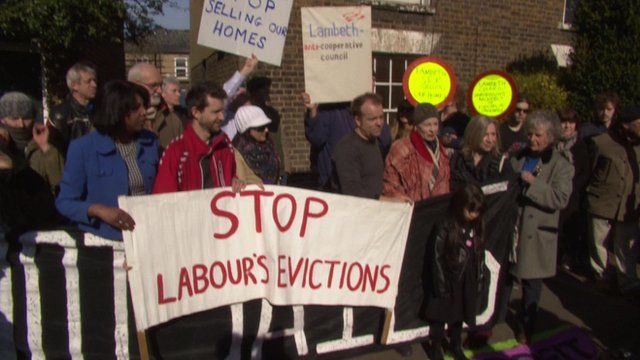 Video
Residents protest against 'gentrification' in Clapham
Residents in south-west London have been holding a protest over what they say is the gentrification of their area and the displacement of lower income members of the community.
The group claim they are being forced out of council-owned homes in Lilleshall Road, Clapham, despite the fact some residents have lived there for more than 30 years.
Lambeth Council says it wants to sell the homes in order to build more social housing.
BBC London's Tarah Welsh spoke to fashion designer Dame Vivienne Westwood, Julian Hall, from Lambeth United Housing Co-op, property developer Andrew Blade and Labour councillor Pete Robbins.