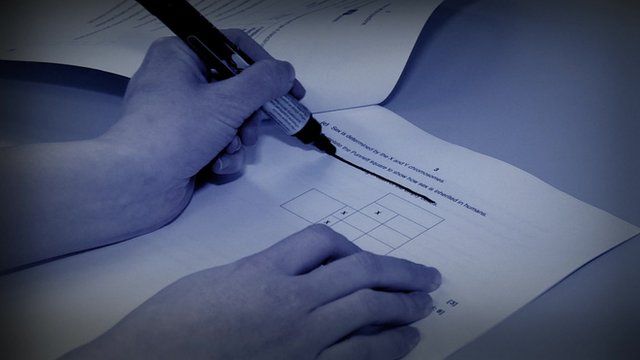 Video
Jewish school redacts exam to remove evolution questions
A Jewish girls school in Hackney has been redacting questions on evolution on science exam papers because they do not fit in with their beliefs.
Fifty-two papers were altered by Yesodey Hatorah Senior Girls' School to remove questions on evolution.
The examinations body, OCR, says it was satisfied that the girls did not have an unfair advantage. It now plans to allow the practice, saying it has come to an agreement with the school to protect the future integrity of the exams.
But Stephen Evans from the National Secular Society said children were being penalised by being denied access to marks on those papers.
The Department of Education meanwhile has asked for assurances that the children will be taught the full curriculum.
Go to next video: Faith school plans scrapped