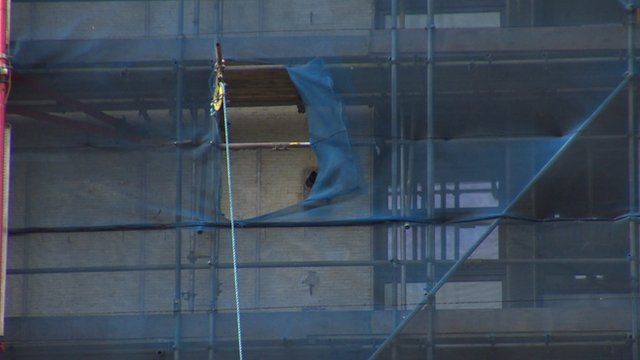 Video
Elephant and Castle tower block scaffolding 'like cage'
Residents in a tower block in south London are angry that they have been forced to live in homes shrouded in netting and scaffolding for more than two years.
They say it has caused a huge rise in anti-social behaviour, as Southwark Council renovates their flats.
The tower block in Elephant and Castle has seen numerous contractors carry out the repairs, at a cost of £5m to the council and £35,000 per leaseholder.
Leaseholder Nathan Mills said it was like "living in a cage" while Sofia Roupakia said she could not see any evidence of refurbishment.
The council said the work should be completed in the next few months and it would carry out an investigation to find out what went wrong.