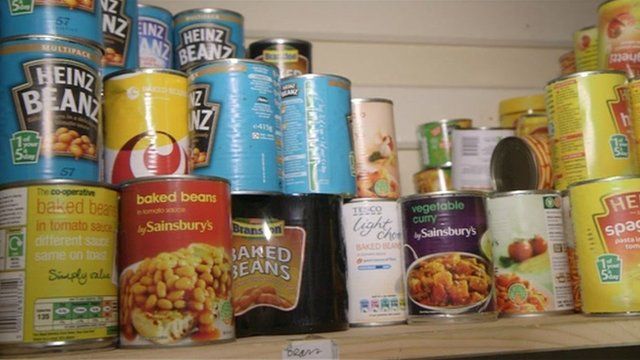 Video
Sharp rise in demand for food banks in London
An increasing number of Londoners are using food banks, according to the charity that runs them.
The Trussell Trust said that in 2011-12, people visited food banks 12,639 times while in 2013-14, this increased to 63,367 - an increase of 400%.
Former soldier Greg Howell, who uses them, says after he has paid his bills, he is left with only £10 a week to buy food.
Trussell Trust chairman Chris Mould says there are more than 40 food banks in London. He added that in areas such as Hackney and Tower Hamlets, the need for help was substantial due to the high levels of child poverty there.
Andrew Boff, Conservative member of the London Assembly, and Katy Wright from Oxfam also give their views on the rising increase in food banks' usage.
Go to next video: Food bank reopens after running out