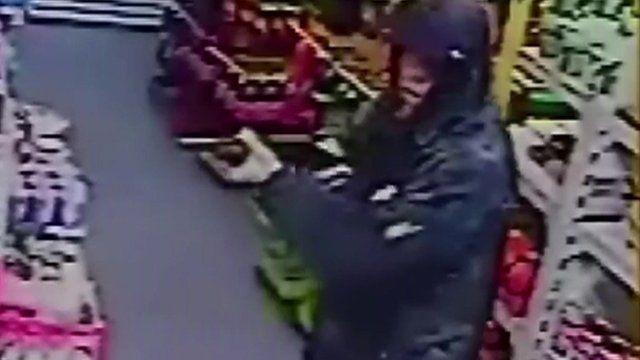 Video
CCTV released of Halloween shop shooting in Plaistow
A £20,000 reward has been offered for information about a shooting in an east London shop on Halloween last year, which left the shop owner in a coma.
CCTV footage now released by police shows two men entering Show Supermarket on High Street, Plaistow, at night.
One man threatened the 51-year-old shop owner and a shop assistant with a sawn-off shotgun as the other stood guard.
The owner was shot when the shop assistant batted away the gun and then the victims chased the suspects out.