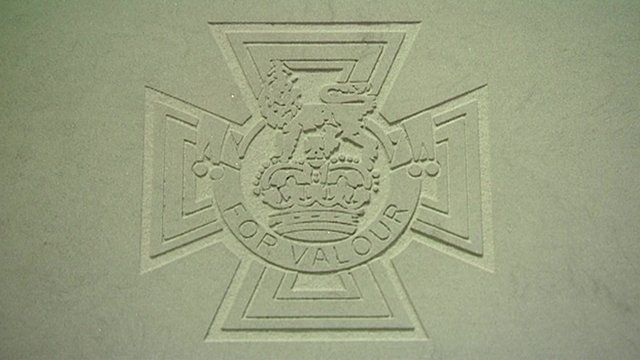 Video
Victoria Cross soldiers to get home town honour
The design of the paving stones which will give home town recognition to soldiers awarded Britain's highest military honour for bravery has been unveiled.
Every recipient of the Victoria Cross will be honoured with the paving stone. The first will be laid in Willesden Green, north London, next August.
Communities and Local Government Secretary Eric Pickles said the paving stones would recognise their recipients' extraordinary feats of heroism.
L/Sgt Johnson Beharry VC, from Princess of Wales's Royal Regiment, who was awarded the honour in recognition of his bravery during the Iraq War, said he got goosebumps thinking about what the men and women of World War One went through.
The paving stone's designer, architect Charlie MacKeith, said although people would walk over the stones, the reactions they prompt was just as important as the stone itself.
Go to next video: VC hero honoured with paving stone