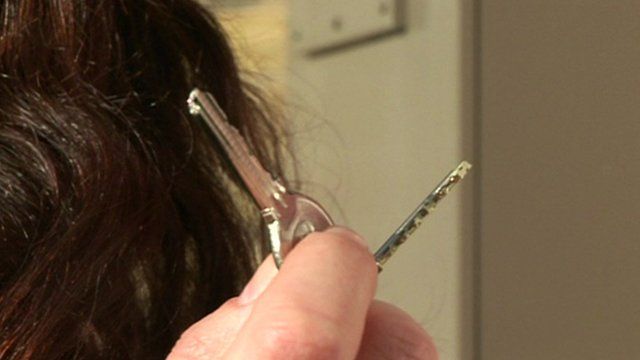 Video
Key amnesty for illegal sub-letting in Camden
The keys to seven properties in north-west London have been handed into Camden Council after a two month amnesty for anyone illegally sub-letting council homes.
Officials said around 50 cases which were reported anonymously were also being investigated.
The Prevention of Social Housing Fraud Act 2013, which came into effect on 15 October, created a new criminal offence of social housing fraud with a fine of up to £5,000 for a first offence.
A second offence could lead to a jail term of up to two years or an unlimited fine.
The keys amnesty from August until October gave residents in Camden involved in housing fraud the opportunity to hand in their keys rather than face legal action.
An audit commission report in 2011 estimated that around 90,000 social homes were subject to some form of tenancy fraud.
BBC London's Gareth Furby spoke to Camden resident Michael Eccles, Stephanie Toghill, a Camden Council fraud manager, and Councillor Julian Fulbrook from Camden Council.