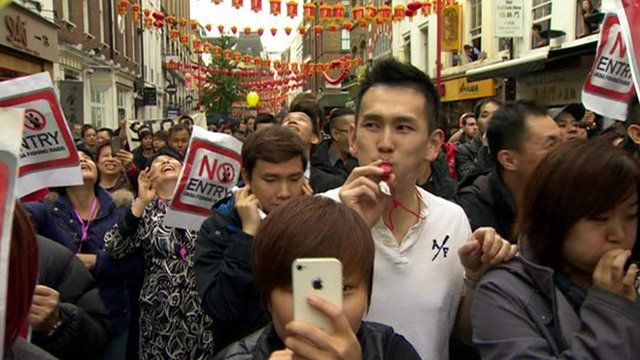 Video
Chinatown stages immigration protest
Chinatown in central London went into shutdown on Tuesday afternoon as business owners protested against the unfair treatment they say they have received by immigration authorities.
They claim they are unfairly subjected to constant raids; however the Home Office says it takes allegations of heavy handedness seriously.
Restaurant owner Yip Fai Liu said immigration officers were racist while Chun, an illegal worker, describes the work she has been doing.
Bobby Chen, an immigration specialist from Central London Law Centre said the raids were not intelligence-led while professor Les Back, a sociologist from Goldsmiths, said the Chinese community was not known for taking public action so this protest showed the strength of feeling against the raids.
In a statement, the Home Office said: "We have met community leaders in Chinatown to discuss our work, but we are clear businesses must carry out the correct checks on the staff they employ."