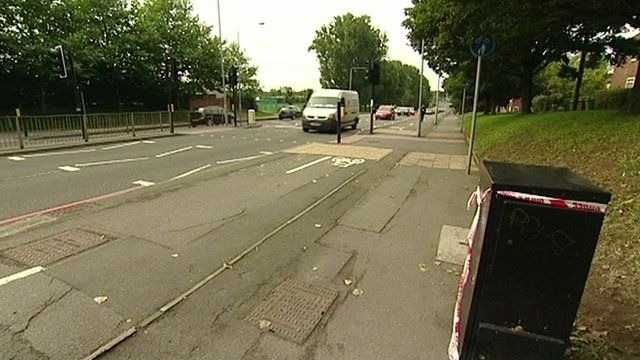 Video
Police officer critical after hit-and-run in Sutton
A police officer has been critically injured during a hit-and-run in south London.
PC Andy Duncan, who was on foot, tried to stop a car in Sutton in the early hours of the morning but it struck him before driving off.
Local resident John Farrer said the officers often carried out speed traps in the area.
Commander Dave Martin, from the Met, said officers believed there were other people in the black Volkswagen Golf at the time of the incident and has urged them to come forward.
Baroness Jones, Green Party member of the London Assembly, said 68 people were killed or injured every week in hit-and-run incidents.