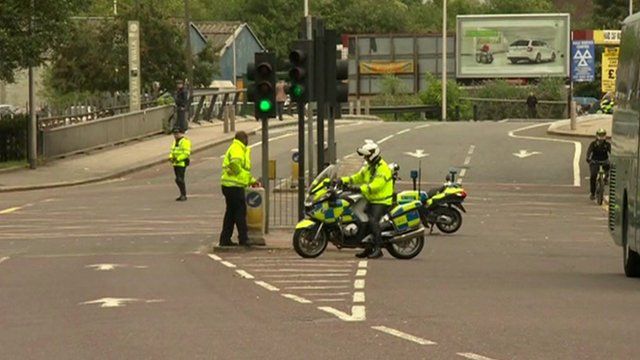 Video
Mark Duggan inquest jury visit site of shooting
Jurors at the inquest into the death of Mark Duggan have visited the site of the shooting in north London.
The jury have been told they will hear evidence about whether a gun found 10 to 20 feet away from where Mr Duggan was shot was "planted" by police.
The 29-year-old was shot by officers in Tottenham, north London, in August 2011, which sparked riots in England.
Ashley Underwood QC said the jury will hear evidence from a woman who lived nearby, known as "Miss J".
BBC London's Kurt Barling reports from Tottenham.