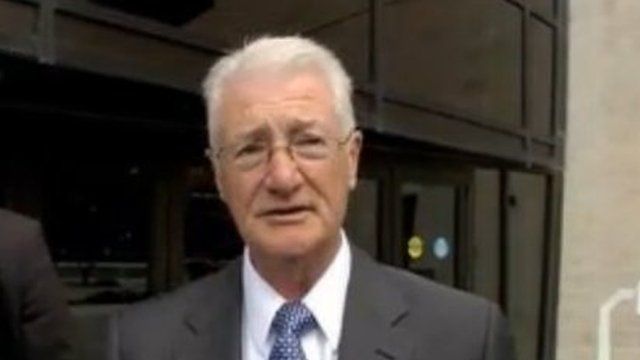 Video
Christopher Tappin 'looking forward' to returning home
British businessman Christopher Tappin has said he looks forward to returning home after being sentenced to 33 months in prison by a court in the US.
Tappin, 66, of Orpington in south-east London, reached a deal with US prosecutors which led to him pleading guilty to selling weapon parts to Iran at a hearing in El Paso, Texas.
Tappin said: "As part of the agreement both the US government and the British government have promised to actively support my repatriation to Britain at the earliest opportunity."
The final decision on whether Tappin can return to the UK to serve his sentence rests with the US Bureau of Prisons, a court spokeswoman said.