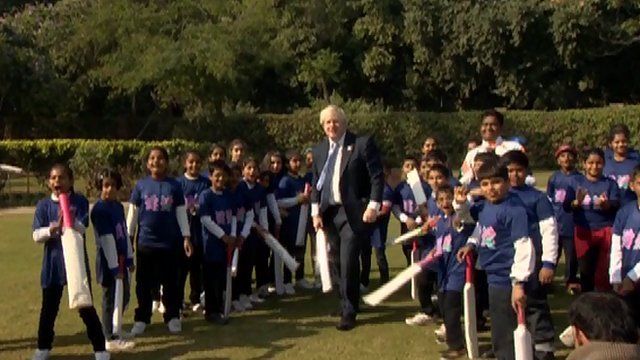 Video
Visa rules 'deterring' Indian students, says London Mayor
London mayor Boris Johnson has criticised the government over its decision to clamp down on foreign students during his visit to India.
Mr Johnson said visa restrictions introduced by the Home Office to crackdown on "bogus students" could cost the capital's economy millions of pounds by deterring genuine students.
The strict rules could result in a 9% to 25% fall in the number of Indian students coming to the UK, the mayor warned.
The mayor, Michael Driscoll, Vice-chancellor of Middlesex University, and Naveen Chopra from The Chopras agency in Delhi which arranges for students to come to the UK voice their concerns.