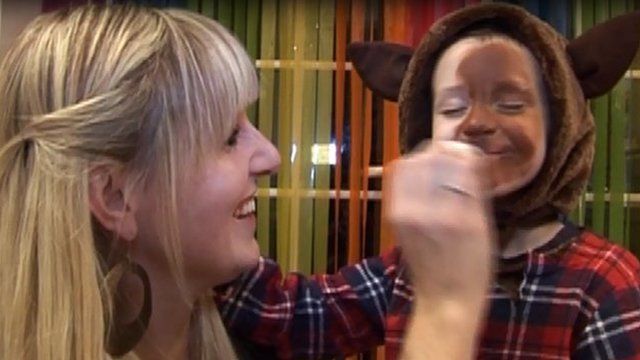 Video
Child cancer 'postcode lottery'
A "postcode lottery" is seeing some children denied a life-saving cancer treatment merely because of where they live.
Doctors in Germany and the US are pioneering a new antibody treatment for neuroblastoma, one of the deadliest forms of childhood cancer.
The treatment gives a 20% increased chance of survival.
But the cost of £65,000 means some NHS primary care trusts are funding it for children while others say no.
Mark Jordan speaks to Nehal Bhatt, whose son Aarin was denied the treatment by Hounslow PCT, and child cancer specialist Penelope Brock.
BBC Inside Out is on BBC One in the London region on Monday, 12 November at 19:30 GMT and nationwide on the iPlayer for seven days thereafter.