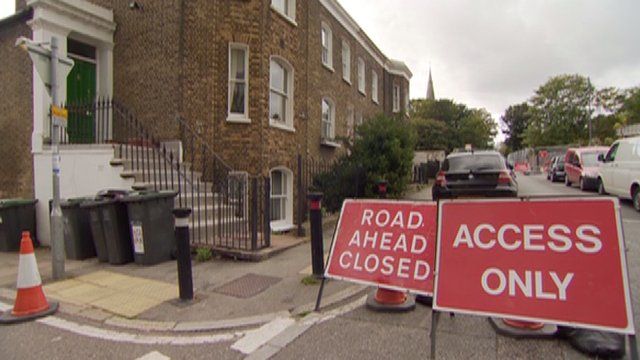 Video
Thameslink residents asked to leave home for Christmas
A family in Deptford, south-east London, has been offered 11 nights in a budget hotel over Christmas for one of London's biggest engineering projects to move ahead.
Peter Snow says that living next to the Thameslink rail line while it is being upgraded is making life a "living hell" with his walls vibrating and his children unable to sleep.
Now his family has been asked to move to a budget hotel over Christmas when the work will ramp up.
He said: "It's no trade at all. We're having Christmas taken away from us."
Graham Goodwin, of Network Rail, said the company had to use the time available when trains run less frequently.