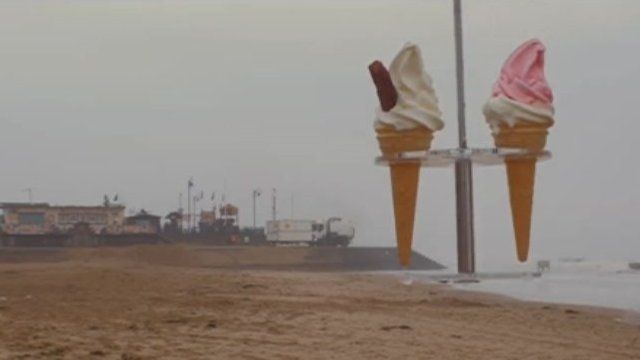 Video
Drone delivers ice cream to Mablethorpe beachgoers
Footage courtesy of The Drone Man - Kurnia Aerial Photography
An aerial photography firm says it has successfully completed what it claims to be the first ice cream delivery on a beach using a drone.
Two cones were launched from the Rock & Ices kiosk on Mablethorpe seafront after an order was placed using a phone app.
Operator Michael Kheng said the drone is fitted with three GPS sensors for additional safety and can carry a weight of 1.2 kg (2.64 lb) - the equivalent of 10 ice creams.
He said the delivery service is still at the testing stage, but could be rolled out in the future, if permission from the Civil Aviation Authority is granted.