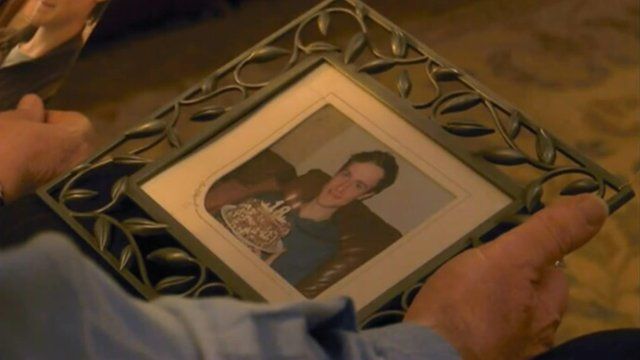 Video
Parents of James Roberts, who drowned after crashing into a ditch, call for barriers
The parents of a teenager who drowned after his car ended up in a dyke in Lincolnshire have called for barriers at the sides of roads to protect drivers.
James Roberts' car was found upside down near Coningsby in October. Peter and Stella Roberts said they want to prevent another family going through a similar tragedy.
Three cars have ended up in ditches across the county in the past few weeks and three people have died as a result of crashes into ditches in the last five years.
John Siddle of Lincolnshire Road Safety Partnership said that it is not always practical to put safety barriers at ditches.
Andy Stubbs, who made similar calls after a crash near Boston, said he is pleased with barriers and chevrons the county council has put up there.
Go to next video: Road safety call after fatal crash