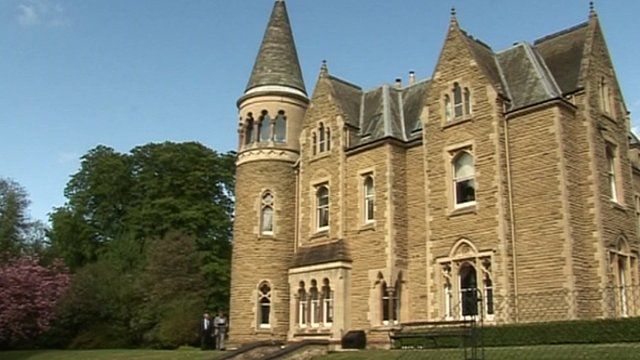 Video
The Lincolnshire hub of the Dambusters' operation
The Lincolnshire headquarters of Bomber Command has opened its doors as Britain marks the 70th anniversary of the Dambusters' raid.
St Vincents Hall, a Victorian mansion in Grantham, is now a privately-owned property.
On the night of 16-17 May 1943 Sir Arthur Harris, head of Bomber Command, and Derbyshire-born Sir Barnes Neville Wallis, the inventor of the bouncing bomb, were in St Vincents Hall when they received confirmation the raid had breached the Möhne and Eder dams.
James Roberson was given a tour by owner Graham Jeal and Lincolnshire historian Jim Shortland.