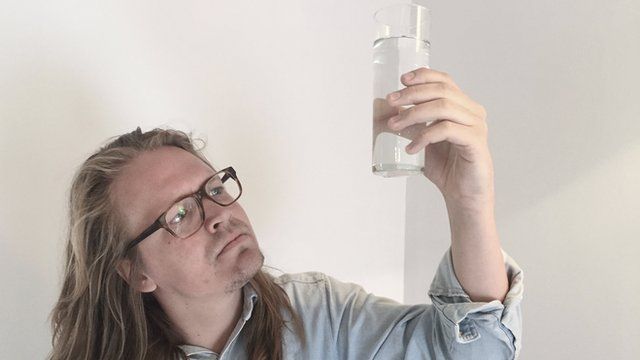 Video
Leicester City's success 'down to water'
A Danish man has filmed his madcap quest to prove that the secret of Leicester City's Premier League success is because there is "something in the water".
Rasmus Smith Bech, 30, travelled to the East Midlands on 23 April, along with a cameraman and a suitcase full of empty water bottles.
His request to bottle water from the football club's King Power stadium was firmly refused, while his encounters with the appropriately named Leicester star Danny Drinkwater and his fellow Dane Kasper Schmeichel were far from fruitful.
But the plucky Arsenal fan would not be deterred, eventually filling up his bottles with "Leicester water" from a city pub.
Mr Bech then embarked upon a mission to "make the Premier League fairer" by offering the water to other clubs.
Only Manchester United played along with the joke, after call-handlers at Sunderland, Crystal Palace, Swansea City - and security staff at Tottenham Hotspur - spurned his advances.
"Leicester has been doing remarkable this season," Mr Bech said.
"But I thought there must be a story behind the story, so I went up to investigate."