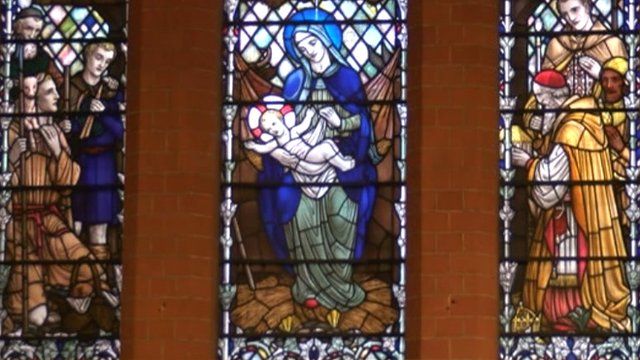 Video
Campaign to save Leicester Victorian hospital chapel
Heritage campaigners have said they will fight to protect a Victorian hospital chapel that would be demolished under the hospital's redevelopment plans.
St Luke's Chapel, at Leicester Royal Infirmary, built in 1887, would be replaced with a children's accident and emergency department if plans are approved.
Campaigner Graham Lees, from Leicester Victorian Society, said the chapel's artefacts, including the stained glass windows and memorial plaques, must be preserved.
Dr Catherine Free, of Leicester Hospitals NHS Trust, said the accident and emergency department at the city hospital needed to be urgently expanded to cope with demand.
Rev Mark Burleigh, head of chaplaincy of Leicester Hospitals, said he has been assured a new chapel will be provided.
Go to next video: Leicester hosts Japanese doctors