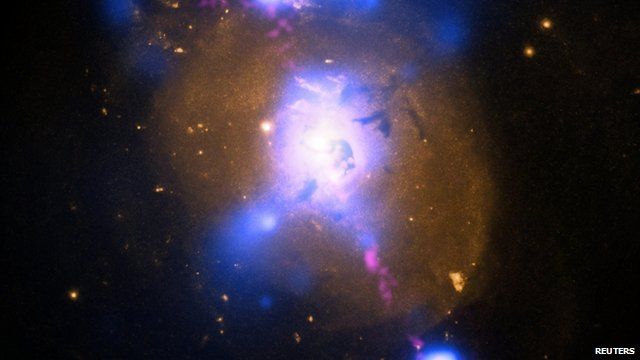 Video
Leicester supercomputer discovers 'black hole secret'
A £2m Leicester supercomputer has made a new discovery about the galaxy, according to university experts.
The supercomputer, named Complexity, is one of five such machines in the UK being used as part of a project to find out more about stars and planets.
The team studying the findings of the Leicester machine have discovered black holes, previously thought to prevent star creation, may actually cause it.
Dr Mark Wilkinson, from the University of Leicester, said: "These results are at the cutting edge of what we understand about astronomy, cosmology and particle physics."
Navtej Johal spoke to Dr Wilkinson and PhD student Martin Bourne.