Media player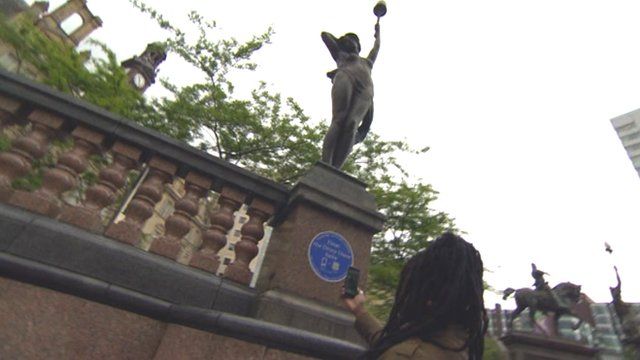 Media playback is unsupported on your device
Video
Talking statues 'talk' to Leeds phone users
A series of statues in Leeds city centre have been "given a voice" to help to tell the city's story.
Visitors can use a smartphone to swipe a special plaque on the statues and receive a call about the statue
Their stories are voiced by Brian Blessed, Vic Reeves and Gemma Whelan among others.
There is no cost to the user and the statues will be heard talking for the next year as part of the Yorkshire Festival 2016.