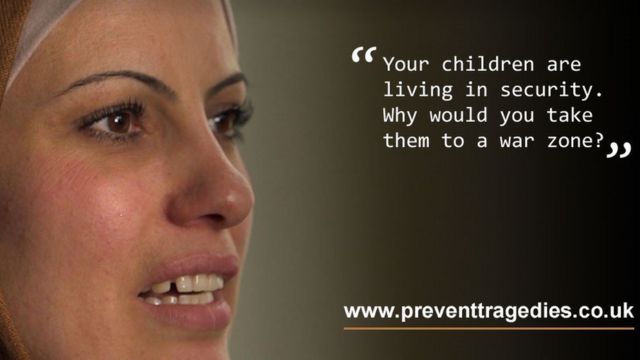 Video
Syrian refugees urge women not to go to their country
Syrian refugee mothers have urged women from the UK not to travel to the war-torn country in a film by counter-terrorism officials.
Police said they are "deeply concerned" by figures which reveal 56 women and girls are thought to have fled to Syria last year.
The three Syrian refugee mothers speak in the film about the realities of life in Syria and the terror that made them seek refuge in the UK.
A national survey carried out last year revealed that two-thirds of 11 to 25-year-olds were most likely to speak to their mother if they considered travelling to a conflict zone.