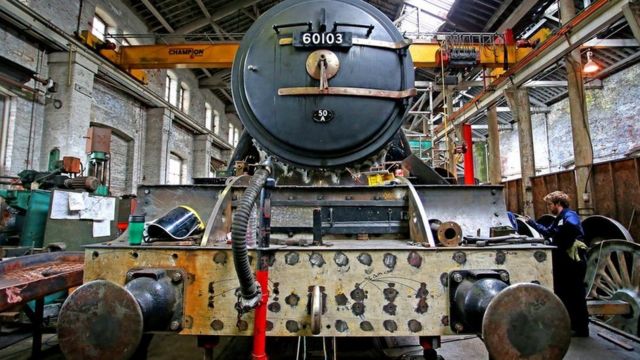 Video
Flying Scotsman: Famous engine back on tracks
One of the world's most iconic railway locomotives, the Flying Scotsman, is to take its first public test run under steam after a decade off the tracks.
The engine, which was retired from service in 1963, has been restored for York's National Railway Museum (NRM) in a shed in Bury, Greater Manchester.
Low-speed test runs begin later along the East Lancashire Railway.
It marks the end of a £4.2m complex restoration project, which began in 2006 by specialist engineers at Riley and Son Ltd, based in Bury.
Tom Ingall reports on the history of the famous engine.