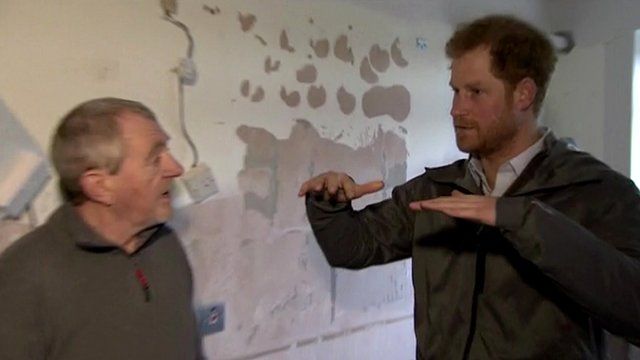 Video
Prince Harry hears Lancashire flood victims' stories
Prince Harry has visited Lancashire to talk with those affected by flooding on Boxing Day and the people who coped with its aftermath.
The prince met soldiers and their families from Weeton Barracks, between Blackpool and Preston, who played a vital role in the flood response.
He walked through St Michaels-on-Wyre, meeting residents whose homes were flooded including Alan Bailey, who saw his property swamped by the flood waters.