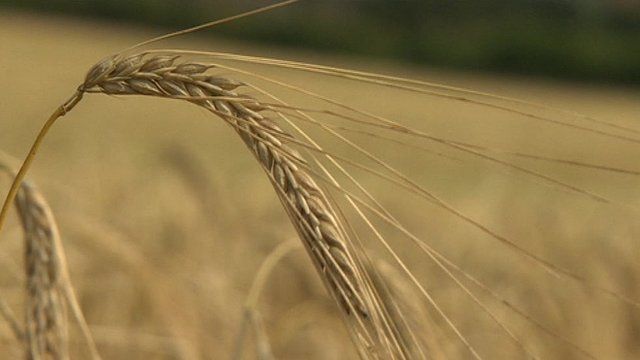 Video
Moorhouse's Brewery need brings back Maris Otter barley
A Burnley brewery's need for a particular type of barley has led to it being grown again in the area after an absence of two decades.
Maris Otter barley largely disappeared from the North West because it was difficult to grow, but Moorhouse's Brewery's need for the grain has led some local farmers to try it again.
Farmer Olly Harrison, who has taken up the challenge, said the variety "doesn't yield very well and you have to nurture it".
However, the brewery's managing director David Grant said it was worth persisting with as "it makes fantastic beer".
Go to next video: 'Global demand' for Derbyshire beer