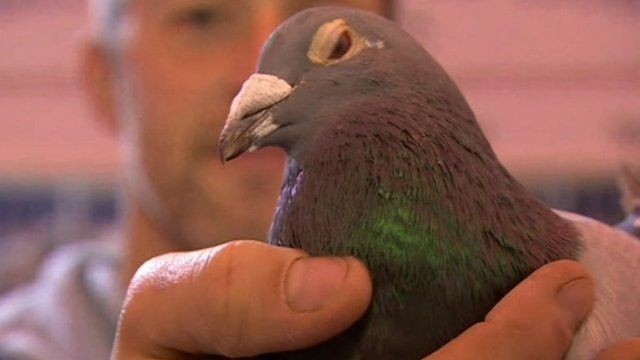 Video
Pigeons on parade at Blackpool's Homing Pigeons World Show of the Year
Up to 20,000 pigeon fanciers are flocking to Blackpool for the annual Homing Pigeons World Show of the Year.
Described as the Crufts of the pigeon world, competitors fly in from as far away as China to compete.
At this year's event at the Winter Gardens there is also an exhibition commemorating the work of pigeons during the two world wars.
Hundreds of pigeons were used to carrying messages and some were awarded medals.
Go to next video: Message 'sent by war-time pigeon'