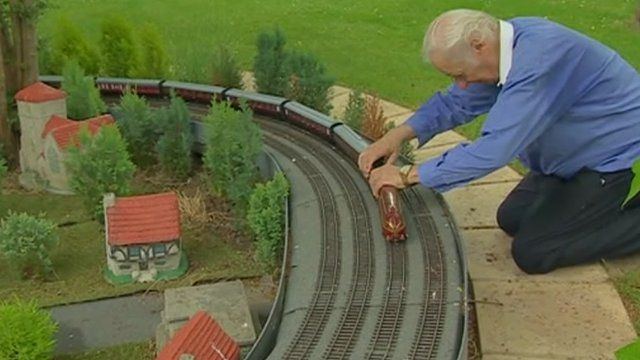 Video
Model railway enthusiast builds dream set in shed
A model railway buff who spent the last 20 years assembling his "dream" set in his shed has been showing off his creation.
When enthusiast Roy James was banished to his shed by a partner who didn't share his obsession it was the start of a 20-year labour of love.
He has spent his retirement creating the model railway - which he calls the Dream City Railway - in his shed and garden at his home in Sheerness on the Isle of Sheppey.
"The name originates from when I used to live in London in the 1940s and used to walk by this toy shop and see this expensive stuff in the window that I could never get hold of," he says.
"When I was young I never visualised that I would end up an old man with a train set like this."