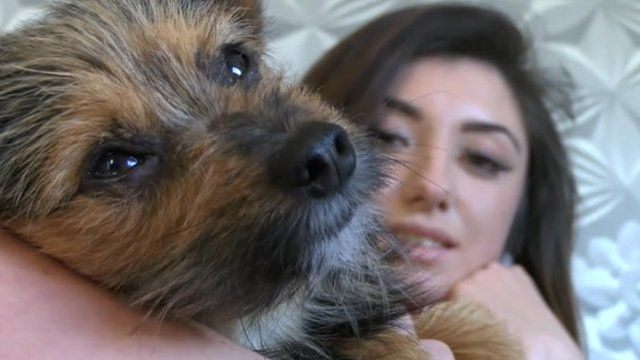 Video
Chunky the chihuahua: Abuse teenagers targeted online
Kent Police has warned people posting abuse online to teenagers who tortured a dog that they could face prosecution.
Four boys, aged 15 and 16, who were banned from keeping animals for five years for abusing a chihuahua called Chunky, have been targeted by the abusers.
The boys cannot be named legally because of their ages.
Social media expert David Taylor said people who were were horrified about what the boys did had taken it upon themselves to act as a secondary judge and jury.
Police have already issued a 25-year-old man from Ramsgate with an £90 fixed penalty notice for malicious communications.
Meanwhile, a petition calling for greater penalties for people who abuse animals has received hundreds of thousands of signatures.
BBC South East spoke to Mr Taylor, Chunky's owner Bonnie-Lee Fittall, from Margate, and Jenny Mansfield from Last Chance Animal Rescue.